We Provide Premium Commercial Odor Control & Scenting Services For Less
Everyone wants to be able to walk into a facility and smell an amazing aroma when they get through the door. Sometimes it can be hard for facilities to manage the smell of their office space or apartment complex without some extra help from odor control & scenting services. This is where Fikes comes in.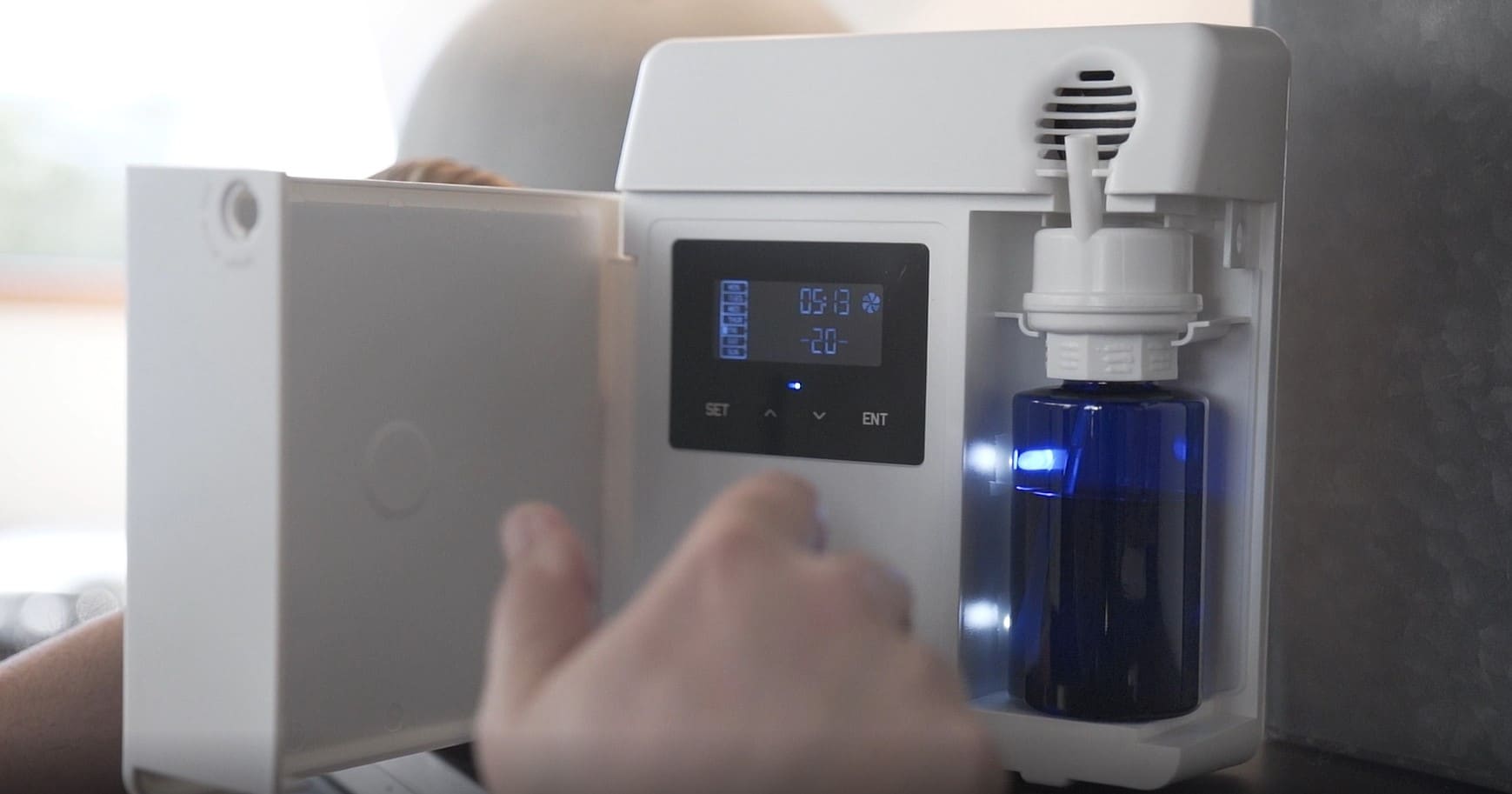 Enjoy Full-Service Commercial Scenting & Odor control Services
It's important to find commercial scenting services that fit your facility's environment's needs and atmosphere. With our skilled team of professionals who have an extensive understanding of commercial scenting, your facility will have the perfect aroma to keep your customers happy.

Our services are offered in Seattle, Tacoma, Everett and Olympia, Federal Way cities in the Puget Sound region of Washington; Portland, Oregon and Vancouver, Washington in the Portland region; Denver and surrounding areas in Colorado.
Scent is the strongest sense
Our scenting & odor control services will help you create a pleasant atmosphere. The scent will help influence the mood of your customers, increasing overall satisfaction and even sales. A place that smells good is simply a more inviting place.
Why Fikes scenting Odor removal Services Solutions?
Evidence has shown that scent the subtle but essential part of the marketing strategy. It is actively used in apartment complexes, properties, and retail environments to create the right mood.

Now with our advanced technology, it's become affordable for your business or home to get quality odor control services.
Scent marketing for your next level growth
With the use of scent, more than any of our senses, we create lasting memories and impressions. Having a pleasant smell available is the best and first way to make a positive lasting impression. Foul odors also have a very memorable negative impression but for all the wrong reasons.
Fikes will help eliminate odors and create a pleasant scenting strategy for your facility to create positive lasting impressions to keep employees happy, and customers, as well as clients, coming back for more. With our experienced team, you'll be able to work with one of the leading commercial scenting companies in the industry.
See What Our Customers Say
Fikes is top local company. Time and time again no matter if its our sales rep or the local management they step it up with the best customer service in the industry. If only all local or national companies were as great as Fikes
We have used Fikes for a number of years. Their service level is unbelievable and amazing. They truly want to find solutions that help make your business better. On top of making sure it is presentable and healthy. Offering suggestions on air fresheners to invite customers in, resulted in a very positive customer engagement.
Fikes came to the rescue when we had an employee diagnosed with COVID-19 at the office. For the safety of our staff, we contracted with Fikes to disinfect our warehouse and office. They contacted me quickly, scheduled the job and completed the service all within 48 hours of the initial incident. Thank you Fikes!
Always willing to give helpful advice on how to solve a "pest" issue. Whether on the phone or in person the staff is always courteous, friendly, and prompt. I've used their cleaning and paper products for years. Very affordable, great quality, and easy to work with! They stand behind their products and service. It's a company with a heart! Highly suggest!
I highly recommend Fikes Pest Control. I have had a few other pest companies in the past for personal as well as my client business with Coldwell Banker and Fikes Pest is the best by far! Amazing customer service, friendly staff (Mark is our pest inspector) who is highly capable and trustworthy as well as great problem solver for any situation. The cost is a great value compared to other companies that has not brought the same important factor and customer service to the table.
Learn more about scent marketing and odor control with Fikes.